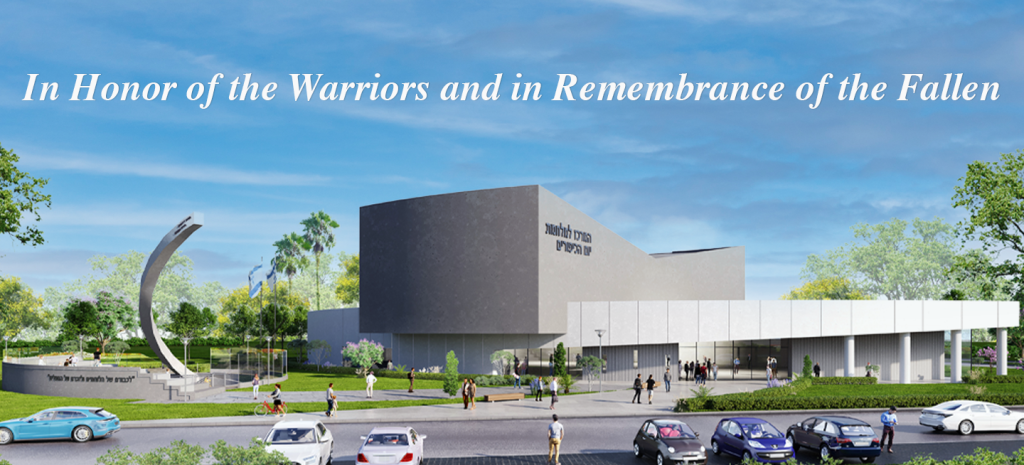 Honoring the Past... Preserving the Memory
It was an event that everyone remembers where they were when the heard the news. The sound of the Shofar on October 6, 1973 marked the start of one the most dramatic event in history. For nineteen days, modern war raged in all its violence and chaos, as Egypt and Syria launched a massive surprise attack against the outnumbered and unprepared Israel Defense Force. It is an extraordinary story of human discipline, endurance and sacrifice.
This story has never been effectively commemorated on a national scale. It is time, nearly fifty years later, to recognize the extraordinary bravery of those who gave their lives, and those who survived, to ensure that the nation of the Jewish people would be here today to celebrate its 75th anniversary.
It is to this end that the Friends of the Yom Kippur War Center was established. All ranks of the standing army and reserves, who fought and survived, have come together with researchers and academics. Our vision is to build an educational center that will preserve the legacy of this extraordinary event, and to memorialize those who made the ultimate sacrifice.
The Yom Kippur War Center will stand on a picturesque site, facing the Mediterranean Sea, in Netanya. This 50,000 square foot facility will become a living breathing repository of the history, stories and lessons of the Yom Kippur War. Visitors will find an impressive foyer, where rolling exhibitions will be displayed, historical archives, an auditorium and a Hall of Valor. The total cost of the project is approximately $45 million.
Our immediate goal is to build and dedicate the Memorial Monument this year on Yom Kippur. The cost of only the Monument is $1 million (3.6 million NIS). We expect the Ministry of Defense to fund two thirds of the cost.
To leverage this support, we need to immediately raise our share, or approximately $360,000 (1 million NIS), and we need your help.
Please consider a generous contribution to this vital, once in a lifetime appeal. With your support we will be able to dedicate this memorial and launch our campaign to build a preeminent institution dedicated to preserving the memory of Yom Kippur War and educating future generations.
Join our campaign
Show your support and make an impact
We rely on your donation to carry out our mission
Please make checks payable to:
"Friends of Yom Kippur War Center" and mail to:
Friends of Yom Kippur War Center
Att. Yitzhak Loria, Treasure
6 West 18th Street, Suite 2D
New York, NY 10011
Pay to the order of: 
"Friends of Yom Kippur War Center"
Citibank NA,
1748 Broadway, New York, NY 10019
Account #: 6797870472
Routing #: 021000089
Donations are tax deductible in compliance to 501c3 reg.  
    EIN # : 83-4573165